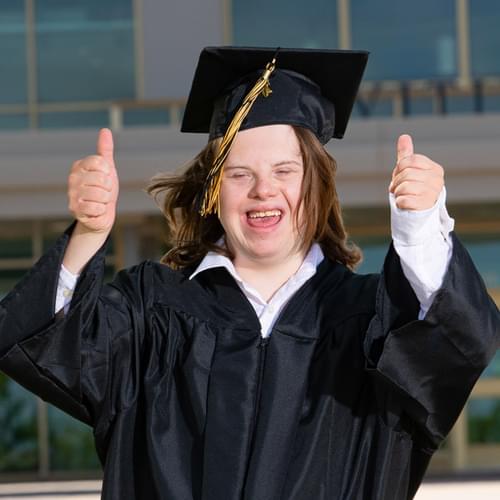 Resources for the Older Teen and Young Adult Years
Adulthood is on the horizon: yep, you're actually at this stage. Here are resources that we've put together to help your loved one transition from adolescence to adulthood.
A Teen's Story


DSAMn support groups

DSAMn support groups are available in 17 communities across Minnesota as well as specialty support groups for new parents, grandparents, siblings, Somali families and Latinx families.
DSAMn's Online Resources and Facebook Discussion Groups
Down Syndrome Association of MN Discussion Group: Our Private Group for Questions & Conversations
Minnesota Moms: Ages 12–18
Adult Matters (For Parents & Caregivers of Adults with Down syndrome)
Down Syndrome & Autism – Dual Diagnosis
Family Connectors
Family Connectors help parents navigate the complexities that come with raising a child with Down syndrome, including guidance regarding health care, education, county services, and other community resources.
Webinars and conferences

Webinars and conferences give parents and families access to trusted experts and the latest, most up-to-date information.
In addition, we've gathered helpful resources below, plus you can reach out to a Family Connector with specific questions or needs.
Programs & Services by Age