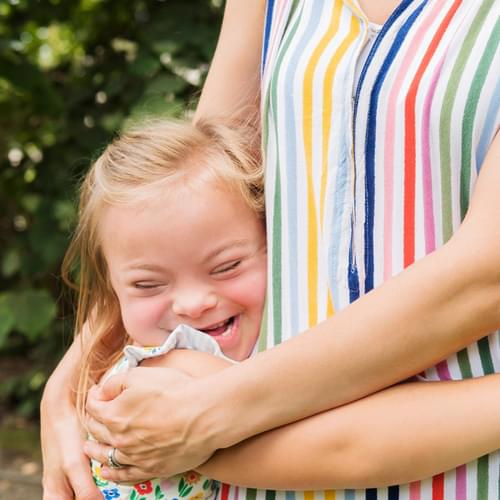 Donate to DSAMN
Our programs and services exist through the support of people like you—and when you give to DSAMN, you're making a difference in the lives of families across the state—and improving the future of every Minnesotan with Down syndrome.
There is no better time to invest in this organization or this community.
Your one-time or continued gift of:
$1,000 funds one of our community parent groups for a full year of programming.
$500 supports our employment and self-advocacy programs.
$250 fully funds a scholarship for our iCan Bike Camp.
$100 helps support our new and expectant parent helpline—open via talk or text 365 days a year.
$50 covers the cost of our World Down Syndrome Day awareness programming for a child's classroom.
$25 supports our new family and first year programming.
Your gift will make an immediate impact. Thank you!

Here are other ways to give
Individuals can support us in a number of ways. From one-time or monthly donations to planned estate gifts to multi-year pledges by donating to one of our designated funds, your gift helps us continue our mission of empowering, connecting, and celebrating our Down syndrome community.
Gifts to Designated Funds or Programs
DSAMN is the fiscal sponsor of Fiona's Hope, a nonprofit organization formed to address the comfort needs of families of hospitalized children during prolonged or unexpected hospital stays.
Kathleen Forney served as DSAMN's Executive Director for more than 20 years. She was passionate about family education. Donations to this fund will be designated to fund expert speakers for our education and conference programming.
Programs & Services by Age