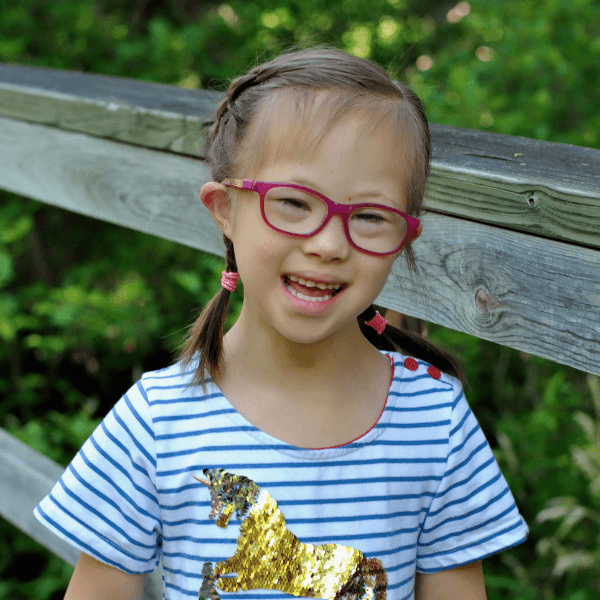 Programs for individuals with Down syndrome, In-Person Events
Sunday Speech Groups
Sundays at 1pm & 2 pm
Register Here
Share Event
Program Details
Session runs: 10/17-12/12- No class Thanksgiving week
In person @ The DSAMn Office in St. Paul

Ages & Session Times:
Kindergarten-5th: 1:00pm-1:45pm, 6th-12th: 2:00pm-2:45pm


Cost: $40 per participant
Register Here: http://weblink.donorperfect.com/sundayspeech

Classes will be led by Rheanne Lewis, M.S., CCC-SLP. Each class will include individualized work as well as parent/caregiver tips & tricks and at-home programming to ensure continued progress and carryover of skills. Rheanne is an ASHA certified Speech-Language Pathologist. She loves working as a team with families and other professionals to ensure each client has the best opportunity to improve their speech and/or language. Her areas of special interests include Autism, Down syndrome, Childhood Apraxia of Speech, expressive and receptive language disorders, phonological and articulation disorders, social skills, and early intervention.
Please note: We ask that participants wear a mask. There will be times during class that participants will be removing their masks as needed to participate in speech activities. We will be spaced out in a large conference room.