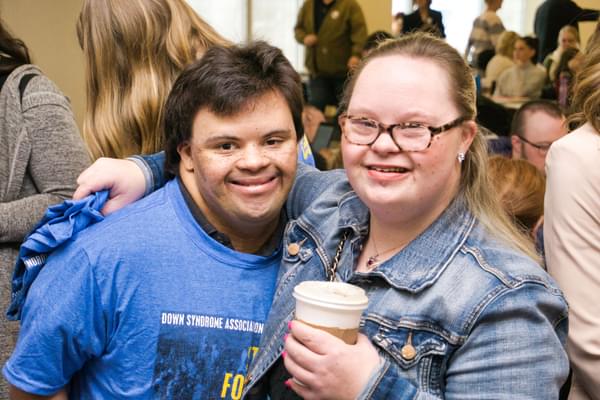 Conferences
Statewide Learning Conference and Self-Advocate Retreat
April 23rd & 24th
Register Here
Share Event
Event Details
The conference is Saturday, April 23rd and Sunday, April 24th at the Crowne Plaza West in Plymouth. This conference is targeted towards individuals with Down syndrome and their families/caregivers. The conference includes a Self-Advocate Retreat and Kid's Camp.
Keynote & featured speakers include:Matthew SchwabKennith Allen ThomasLiz PlatchaBrian DonovanKareem NealDr. Kishore VellodyTerri Couwenhoven
Plus special guests Kandi Packard, President & CEO of NDSS and Jordan Kough, Executive Director of NDSC - presenting together.
In addition to those notable speakers we have an awesome list of breakout sessions including:
Alzheimer's
Accessing County Services
ASD - Ds Dual Diagnosis
Augmented and Alternative Communication
Behavior
Employment
Financial & Estate Planning
Higher Education
IEPs
Inclusive Education
Medical Guidelines
Puberty
Public Policy Update
Relationships
Self-Determination Research
Speech & Communications
Transition Services
Plus meetups for teen and adult siblings, new parents, and grandparents

Our full line up and schedule can be located HERE