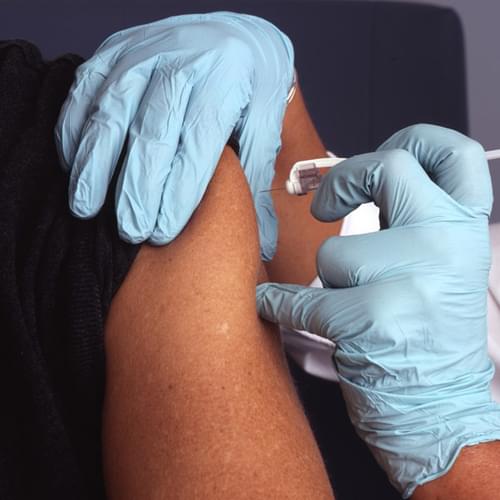 Resources
For the most comprehensive information on Down syndrome and COVID-19, the following document was collaboratively produced the Down Syndrome Medical Interest Group-USA (DSMIG-USA), LuMind IDSC, National Down Syndrome Society (NDSS), National Down Syndrome Congress (NDSC), and Global Down Syndrome Foundation.
Q&A on COVID-19 and Down Syndrome
In March of 2020, Minnesota's leading disability organizations, including the Down Syndrome Association of Minnesota, issued a whitepaper entitled "Upholding the Rights of People with Disabilities During the Coronavirus Pandemic. The document serves as a framework for elected officials, state agencies, services providers and others as they navigate this current public health crisis. This document was important as we were learning about the virus and how to treat it; it remains important as we look at vaccine distribution and prioritization.
Upholding the Rights of People with Disabilities During the Coronavirus Pandemic.
In addition, we have created a summary of Minnesota's hospital access and visitors policies and a summary of how to prepare if you are the guardian of an adult with Down syndrome preparing for a hospital visit. The document can be Accessed Here.
Information About The Vaccine
Minnesota's Roll Out Plan
Who's Getting Vaccinated? / COVID-19 Updates and Information - State of Minnesota
In December, the Center for Disease Control (CDC) added Down syndrome to the list of medical conditions at risk for severe COVID-19 illness. With this recommendation, we expect individuals with Down syndrome to be in Phase 1c.
CDC: Certain Medical Conditions and Risk for Severe COVID-19 Illness
Several national organizations including the American Academy of Developmental Medicine and Dentistry, The Arc of the United States, National Down Syndrome Society, National Down Syndrome Congress, and many others came together to issue a Joint Position Statement on Equity for People with Intellectual and Developmental Disabilities Regarding COVID-19 Vaccine Allocation and Safety. The statement was issued on October 28, 2020 and updated on December 9, 2020. In summary, it states that vaccine distribution and allocation must be done in a safe and equitable manner, and individuals with intellectual and developmental disabilities (IDD) must be explicitly addressed in any framework for vaccine allocation.

The full statement can be found here
In our assessment, as of January 2021, Minnesota's vaccine rollout plan does not clearly or explicitly state where ALL people with IDD are prioritized. People with Down syndrome who live in a congregate setting (group home) should be included in phase 1a; and we assume individuals with Down syndrome would be included in phase 1c based on the updated CDC recommendations.
Should I Get The Vaccine
The Down Syndrome Medical Interest Group - USA (DSMIG-USA) recommends the COVID-19 vaccine for individuals with Down syndrome or other intellectual disabilities who do not have a specific contraindication to the vaccine. The full statement and list of contraindications is below,
DSMIG-USA - INTELLECTUAL AND DEVELOPMENTAL DISABILITY COVID-19 VACCINATION POSITION STATEMENT
Additional Resources from our National Partners
COVID-19 Resources - Global Down Syndrome Foundation
COVID-19 Resources - Advocate Health Adult Down Syndrome Center
Resources Designed for Self-Advocates
COVID-19 Information By and For People with Disabilities