Dr. Michele Olson, DDS from MapleTree Pediatric Dentistry is our guest expert on this important topic on your child's teeth.
The story on teeth...
Our teeth do amazing things for us every day! From our smile to speech and the ability to eat, they can influence our overall self-esteem and quality of life. Though every child has their own unique dental needs, individuals with Down syndrome can also have specific needs and findings when it comes to their teeth and oral health.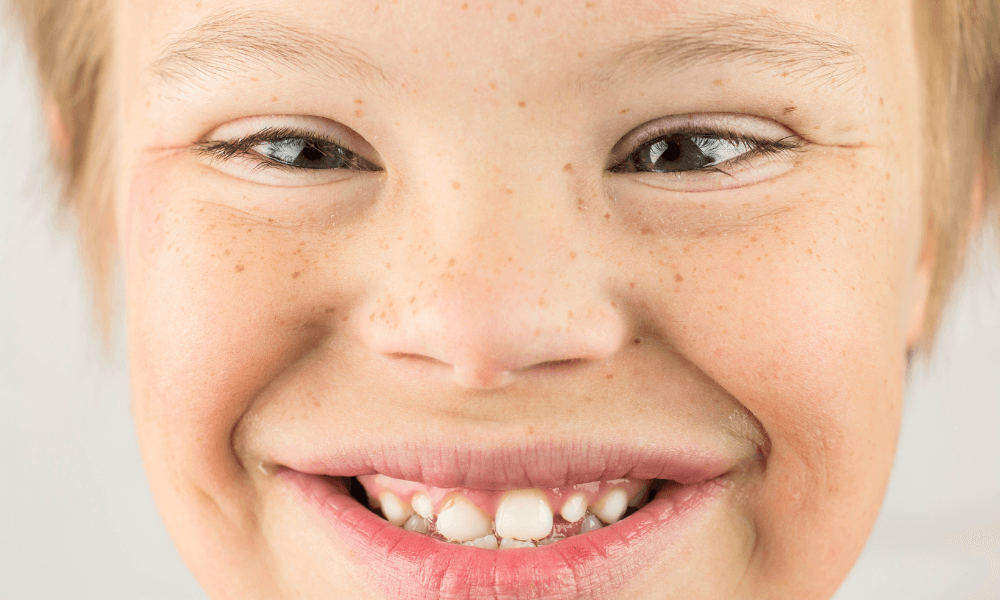 Teeth & Down syndrome 101...
Children with Down syndrome usually don't get their teeth until they are around one year of age and may not get all their baby teeth until age four or five.
Have a higher likelihood of missing teeth or extra teeth.
More prone to crowding and misshaped teeth.
Grinding of teeth can also be very common and cause significant wearing of teeth.
Establishing dental care with a pediatric dentist at an early age by age one, is so important not only for prevention and monitoring, but also to establish a trusting relationship and comfort with their dentist and dental procedures.

Oral care at home can look different depending on the age of your child...
If your child is under age one or does not have teeth, you can wipe your child's gums twice a day with a soft, moist cloth. Upon age two, brush your child's teeth with a soft toothbrush and fluoride toothpaste. The amount of toothpaste should be the size of a grain of rice then can increase to a pea size amount once your child is able to spit. Daily flossing is critical for a child and an adult with Down syndrome. Not only can flossing prevent cavities between the teeth, but it can also help delay or prevent the onset of gum disease. Gum disease, specifically periodontal disease is a chronic and debilitating condition that can lead to loss of our adult teeth. Because of a decreased immunity, a significant number of young adults with Down syndrome are at a higher risk for developing periodontal disease which can ultimately lead to tooth loss. Your dentist and hygienist will help monitor and may recommend treatments that aid in prevention and treatment of this.

Children with high sensory needs can struggle not only for a dental exam, but also with daily oral care such as brushing and flossing.
Tips for helping your child at home with brushing & flossing:

Find a time to brush during a calming time such as a bath, using distraction such as a fun app on an iPad/phone or using specialized toothbrushes such as the Surround Tooth, can make a big difference.
Brush together with your child! Incorporate siblings or some music while brushing & flossing.
Partner with your speech and occupational therapist as well as incorporating different tools at home can also be very beneficial. They may have resources and tips for those with oral aversions. For example, Fraser put out this tip sheet with Delta Dental.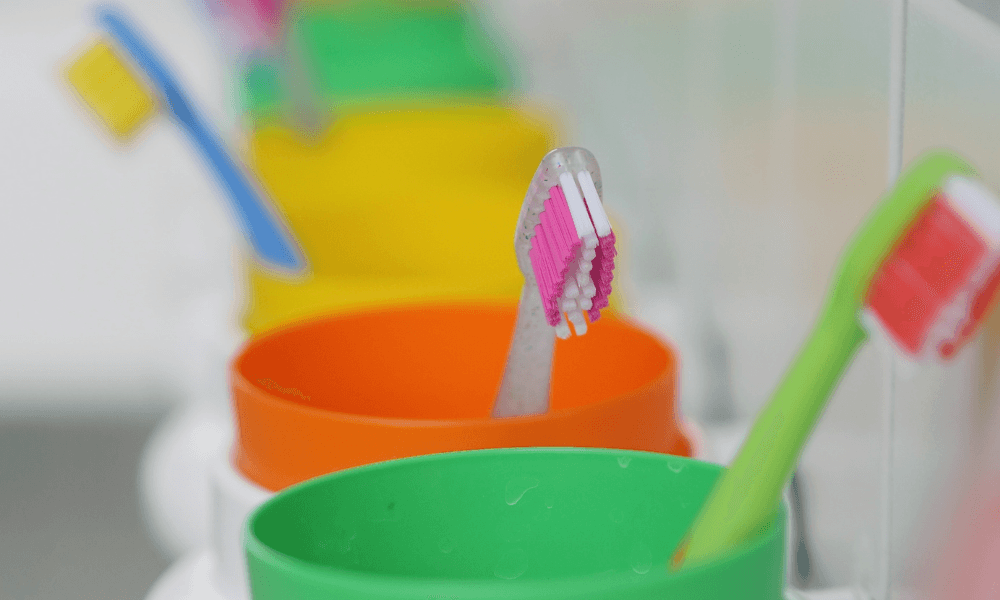 Tips for helping your child with visits with the dentist:
A social story or app can help your child prepare for a dental visit. Fraser teamed up with Delta Dental to create an app called "My Healthy Smile App" that allows you to customize a social story regarding a dental appointment to the developmental age of your child. Examples of social stories can be found HERE.
Your dentist may also recommend frequent visits or "happy visits" in which the child can play and interact with the dental chair and equipment on a regular basis to gain a trust and rapport with the providers and office.
Dental care can often feel like a challenge but with tools, support from professionals and working together; soon everyone will be showing off those beautiful smiles!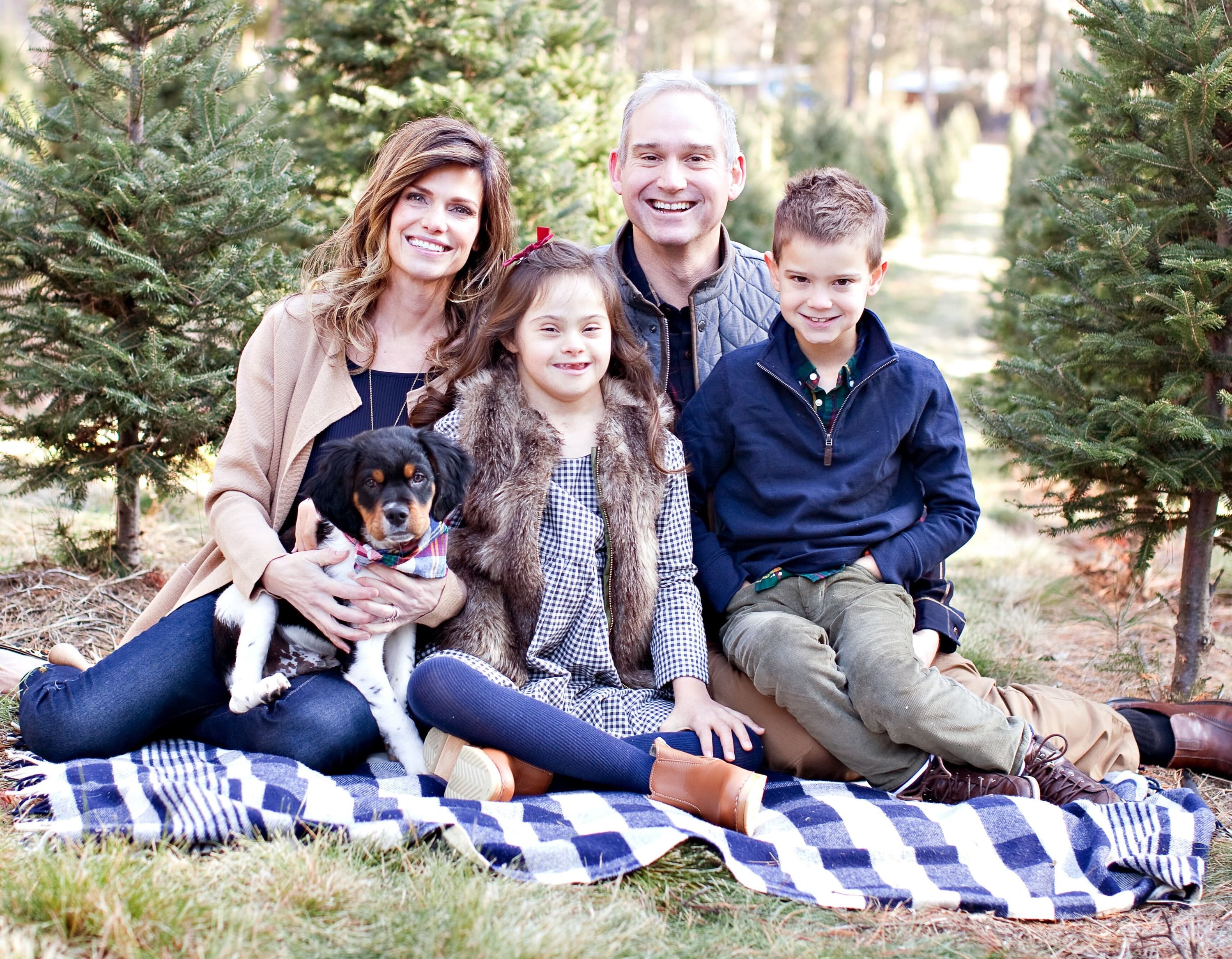 Dr. Michele Olson and her husband live in Arden Hills with their two children, Evelyn and Henry. Having a child with Down syndrome grew her passion for treating children with special needs tremendously. She have been practicing dentistry for the past thirteen years and honored to be a pediatric dentist at MapleTree Pediatric Dentistry for the past six of those. She was thrilled to join a team in which all children are valued and treated with the highest level of care, knowledge and compassion. It is their highest priority that the children they are honored to see feel safe, cared for and deeply valued for who they are. Learn more about MapleTree Pediatric Dentistry HERE.