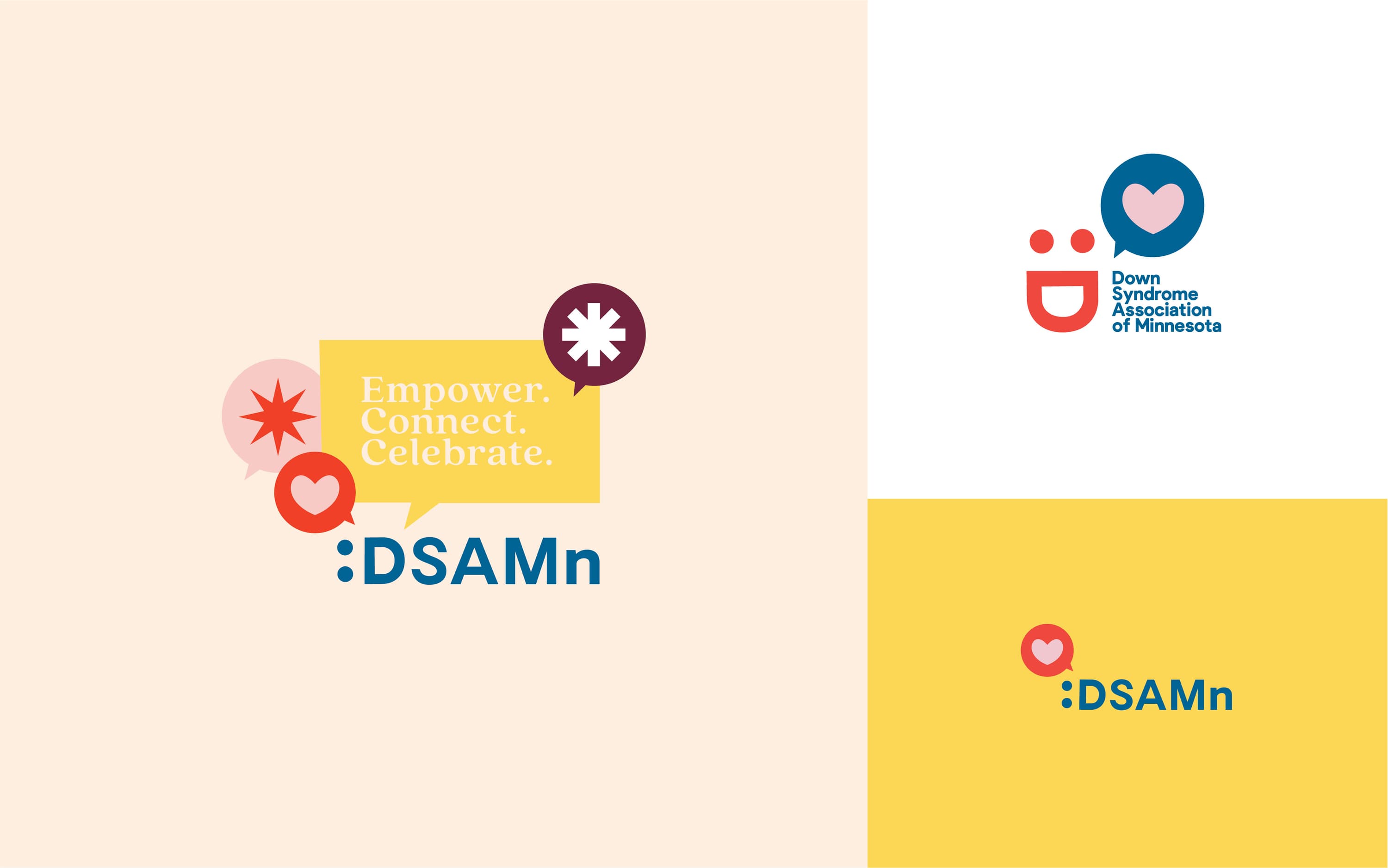 A Cause for Celebration

The internet is chock full of websites for expecting parents, new mothers, and growing families. You don't have to look far on social media to find a list of the ten best strollers for parents on a budget or twenty tips for soothing a fussy baby. But for parents who've just received a diagnosis of Down syndrome, the sea of available information often leaves them with more questions than answers.


In 2020, Down Syndrome Association of Minnesota (DSAMN) embarked upon a comprehensive visual identity and website rebrand with the goal of building a digital hub for parents and families on this journey. The result is a visual experience that draws the user in with the same warmth and support that they would receive from a DSAMN family connector or peer support group.


"Our goal for this project was no different than our core operating mission," said Executive Director Sarah Curfman. "We needed a website and brand identity that empowers individuals and families, creates community, and celebrates the abilities of people with Down syndrome."


The new logo system, designed by Haroldson Art & Design, pairs bold and clean typography with a conversational bubble full of love. The type treatment, which combines a colon and the letter D (as in Down), is a reference to the texting abbreviation for a smile. This simple emoticon reflects the sense of support and positivity that's present in everything DSAMN does.

"What drew me to Haroldson Art & Design was their insistence that we shed our perception of what a non-profit website should look like. We looked at designs and concepts from a variety of businesses and industries to center the new site on our customers - the individuals and families we serve," said Curfman.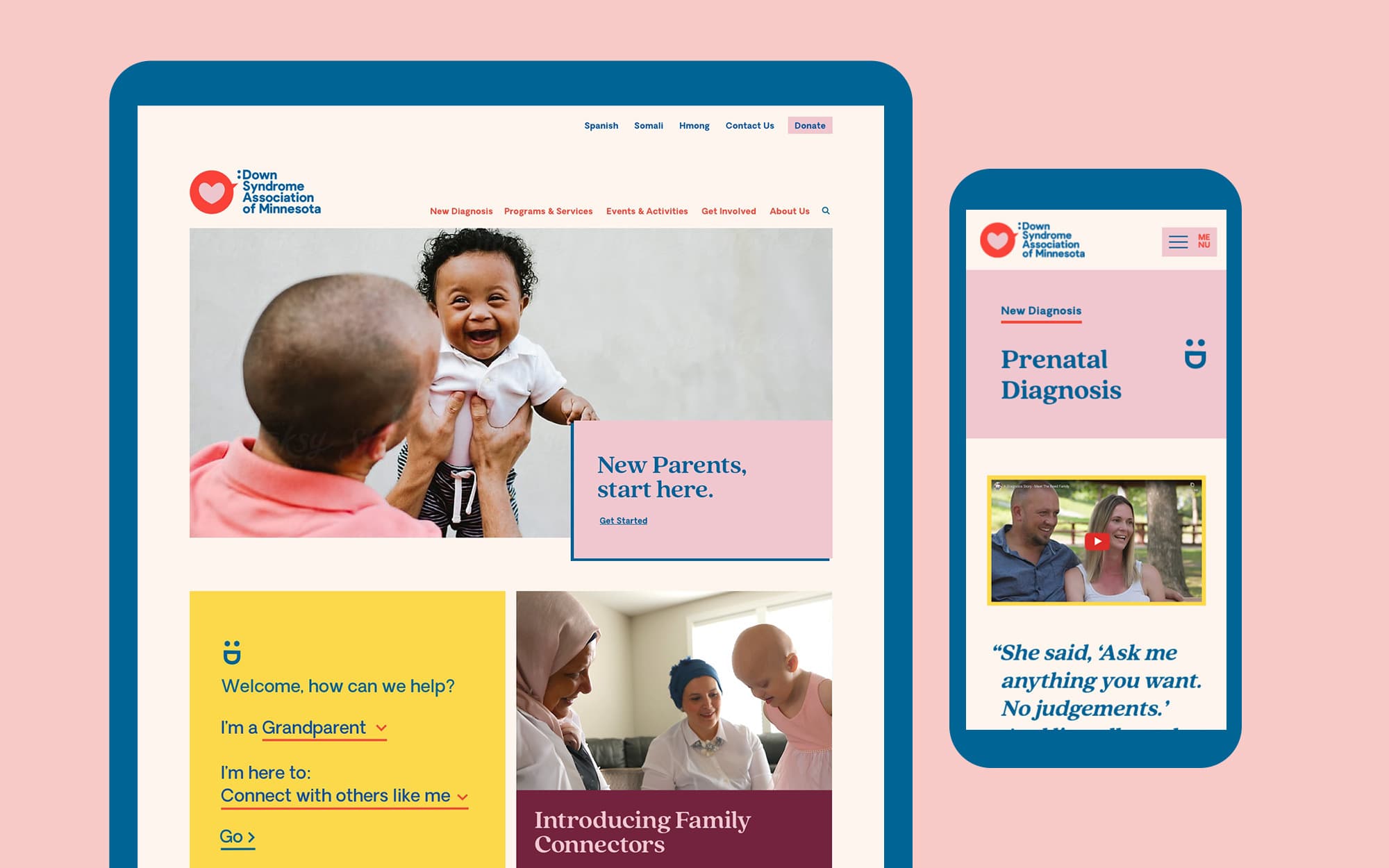 The colorfully revamped dsamn.org -- in bright pink, yellow, and blue with playful icons -- serves as a central hub for all social media and email communications. The bold, pop art nature of the web design and identity system is intended to function as a badge of honor, showcasing the sense of pride in Minnesota's Down syndrome community.


"We work with a broad range of businesses and organizations," said Melanie Haroldson, of Haroldson Art & Design. "The shared bond between DSAMN and its members was something that we really wanted to build upon. It informed our approach to the entire project, from content strategy and logo design to web development and user experience design. To feel like you've helped unify a community through design is very rewarding."


Parents and families who visit the site will find smooth on-ramps to age-specific resources and events. An updated "Get Involved" section will connect donors and other supporters with opportunities to become an advocate for children, adolescents, and adults with Down syndrome. Most importantly, parents and families will see themselves and their children represented in the community-focused photography and video content throughout the site.