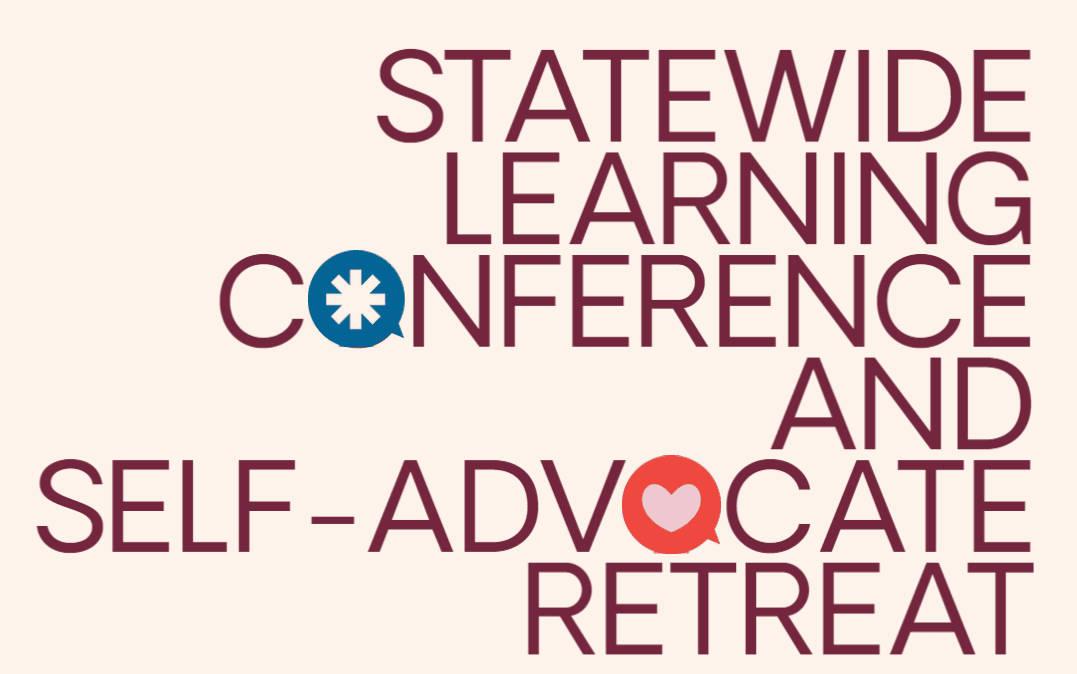 Saturday, April 22, 2023
Minneapolis Marriott Northwest | 7025 Northland Drive Brooklyn Park, MN 55428
This Statewide Learning Conference is for parents, grandparents, siblings and caregivers of individuals with Down syndrome.
The Self-Advocate Retreat, which runs in conjunction with the conference, is for teens and adults with Down syndrome. You must be a high school freshman or older to attend the retreat.
In addition, we offer a Kids Care is for all children ages 2 through 12* Please see specifics below about childcare.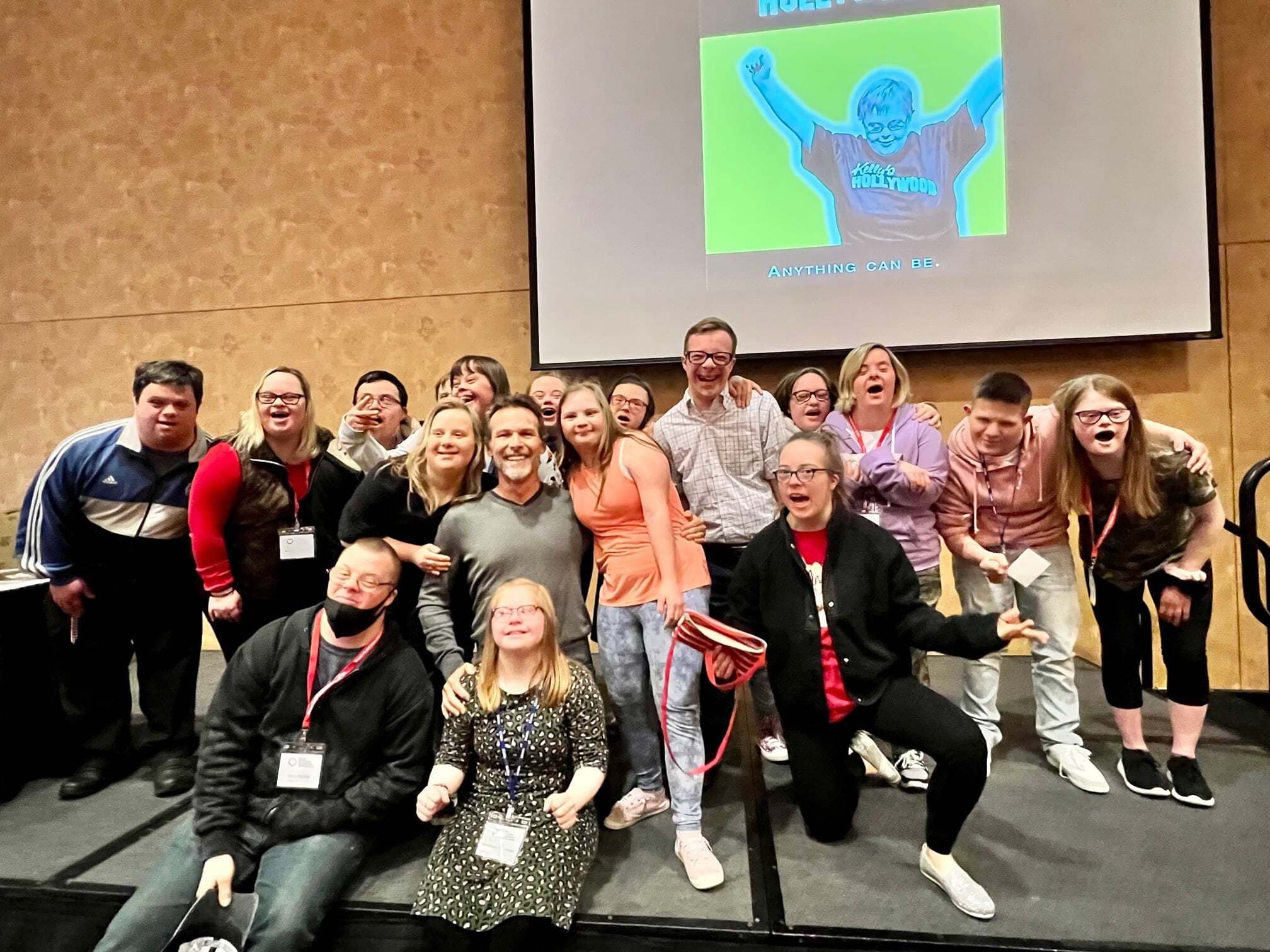 Conference Fees
Statewide Conference

$125 Early Bird Registration - January 3rd - February 15th 11:59PM
$150 Registration - February 16th - March 31st 11:59PM
$200 Late Registration - April 1st - April 14th 11:59PM, subject to availability

Self-Advocate Retreat:
$85 Early Bird Registration - January 3rd - February 15th 11:59PM
$110 Registration - February 16th - March 31st 11:59PM
No Late Registration available
The self-advocate retreat is open to individuals with Down syndrome 9th grade and older.


Kids Care:
$85 Early Bird Registration - January 3rd - February 15th 11:59PM
$110 Registration - February 16th - March 31st 11:59PM
No Late Registration available
Kids Camp is open to all children ages 2 - 12.
Hotel Information

Minneapolis Marriott Northwest | 7025 Northland Drive North Brooklyn Park, Minnesota 55428
$159 per night, subject to availability
Book by March 31st
Statewide Learning Conference Schedule At-A-Glance
Saturday, April 22
9:00am, Opening Keynote
10:00am - 12:30pm, Breakout Sessions
12:30pm - 1:30pm, Lunch
1:30pm - 3:45pm, Breakout Sessions
4:00pm, Closing Keynote
What to expect
Keynote speaker David Perry, journalist, historian, and speaker and has recently been appeared in The New York Times, The Washington Post, The Nation, The Daily Beast, Smithsonian, Slate, CNN and many others. David has a PhD in history from the University of Minnesota, lives in the Twin Cities and is raising two children, one of whom has Down syndrome.

Katie Thune - Supporting Healthy Sexuality and Boundaries for School Aged Kids & Supporting Healthy Relationships for 20 -30 year olds with IDD.
Crystal Lotterberry & Kelli Caughman Co Founders of the Black Down Syndrome Association (BDSA).

Dr. Kishore Vellody - Medical Director of the Down Syndrome Center of Western Pennsylvania.
Additional topics and speakers from Down Syndrome Association of Minnesota, National Down Syndrome Congress, National Down Syndrome Society, The Arc Minnesota, Disability Law Center, Sunny Days Therapy and more.
Check back as updates made often.

Self-Advocate Spring Gala
Dessert & Dancing
Friday, April 21st 7:00 - 9:00pm
Cocktail attire suggested.
This free event is for Self-Advocates* only.
*High School through Adult
Free Registration Here

Kids Care
Kids Care is geared towards children with Down syndrome and siblings ages 2 - 12. If your child is under 2 they are welcome to attend the conference with you. Kids Care will be onsite and children will be split into two larger rooms based on age. Children will be watching movies, participating in crafts, and have several movement breaks. Lunch will be provided. Spots for care are limited. We recommend you register early. Registration is available until March 31st or when we reach capacity.
PCAs and sitters are in short supply, if you know anyone interested in assisting with childcare at the conference please email ashleyazar@dsamn.org.

Religious Acknowledgement
We are aware that the Self-Advocate Dance and Statewide Learning Conference & Self-Advocate Retreat may fall on the end of Ramadan and or Eid celebration. We invite you to celebrate with us and encourage you to contact ashleyazar@dsamn.org to notify us of any dietary or exemptions you may have.

Scholarship & Financial Support
Cost should not be a barrier to participation in any DSAMN events. We can offer sliding fee scale based on Federal Poverty Level Guidelines. Families living at or below 200% if FPL are eligible for the sliding scale.
If fees are an issue for any family even if you do not meet the guidelines above, please email ashleyazar@dsamn.org - we can help.
If an invoice or additional paperwork is needed for a waiver or other assistance program please email ashleyazar@dsamn.org.